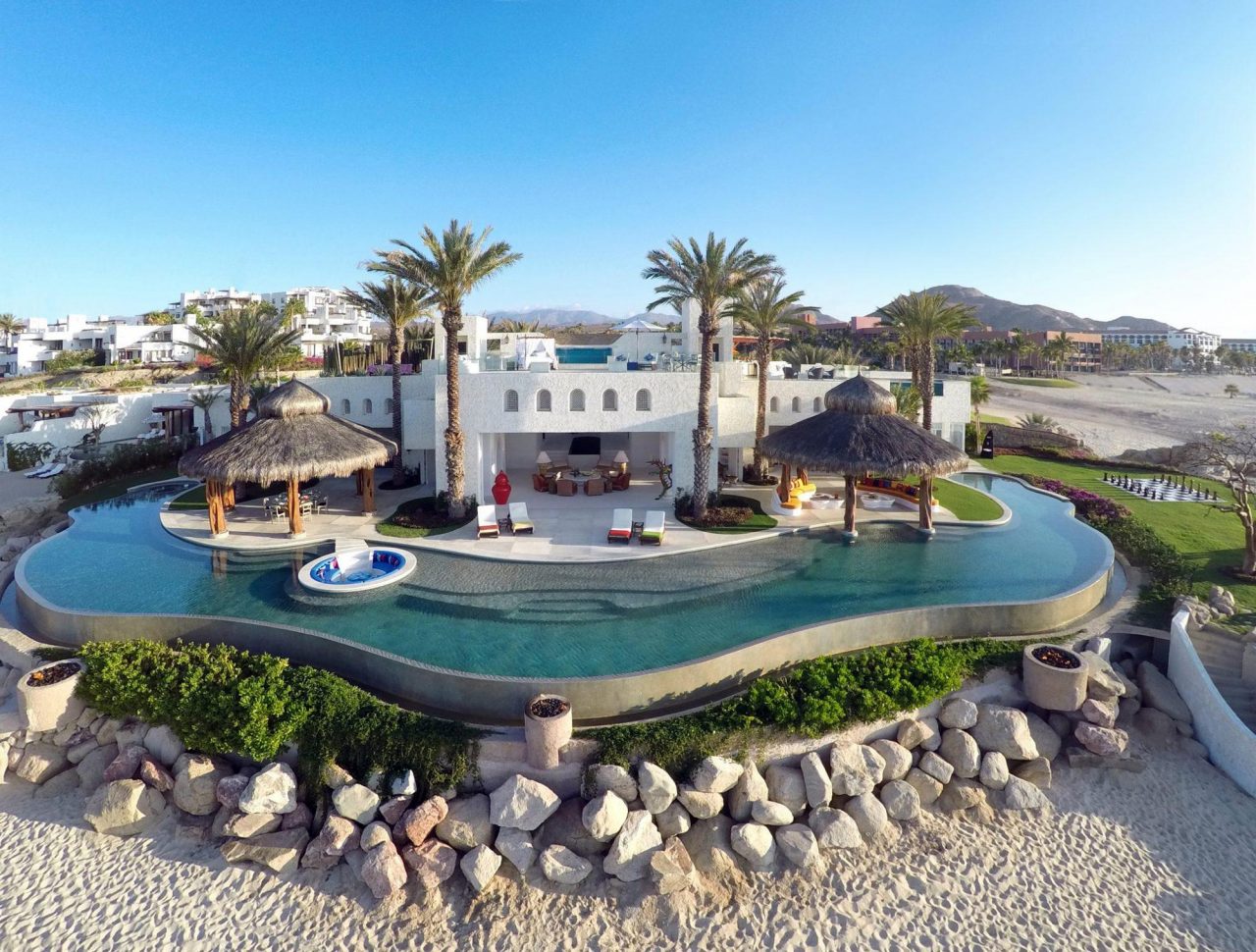 ---
Έχουμε δει πολλές φορές μερικά από τα εξωφρενικά πράγματα που μπορούν να αγοράσουν οι δισεκατομμυριούχοι με τα χρήματά τους, αλλά ίσως τα πιο αντιπροσωπευτικά της υπερβολικής ζωής τους είναι τα πολυτελή σπίτια τους.
Χάρη στην εκπομπή του CNBC Secret Lives of the Super Rich και του νέου λογαριασμού Instagram της Luxury Listing, θα δούμε πού και πώς ζουν οι πλούσιοι! Συγκεντρώσαμε μερικές φωτογραφίες από τις πιο ωραίες κατοικίες τους και σας τις παρουσιάζουμε:
Τα σπίτι τους φέρνουν κάτι από το μέλλον.
Δεν χρειάζεται να ταξιδέψει κανείς στην πραγματική "Αψίδα του Θριάμβου" όταν ο αίθριος χώρος του μοιάζει κάπως έτσι…
Αν η πισίνα  ή το τζακούζι είναι βαρετά, ο Ατλαντικός βρίσκεται μόλις μερικά βήματα μακριά.
Ο χρυσός επικρατεί παντού…
…ακόμη και στις βρύσες!
Οι βιβλιοθήκες κάνουν το διάβασμα πιο ευχάριστο…
…και τα συγκεκριμένα δωμάτια πλυντηρίου, κάνουν τη διαδικασία να μοιάζει με παιχνιδάκι!
Μεγάλα, ιδιωτικά home-theaters..
…αίθουσες bowlling…
…μεγάλα σαλόνια με φοίνικες…
…και κανάλια που θυμίζουν αρχαία κάστρα.
Η αλήθεια είναι πως κοιμούνται σαν βασιλιάδες…
…και οι αυλές τους μοιάζουν κάπως έτσι…
…και τα υπόγειά τους μοιάζουν με αυτό:
Πάντως, δεν χρειάζεται να βγουν έξω για φαγητό…
…ούτε για ποτό!
Μια εσωτερική πισίνα είναι πάντοτε μια ωραία ιδέα…
…όπως και η εξωτερική φυσικά!
Χρειάζονται σκάλες για να περιηγηθούν στα τριώροφα μεγάλα ντουλάπια της γκαρνταρόμπας τους!
Ποιος χρειάζεται διακοπές αν έχει αυτό;
Ή  όταν βρίσκεσαι στη μέση μια μεγαλούπολης και είσαι κάπως έτσι;
ΔΙΑΒΑΣΤΕ ΑΚΟΜΑ: Design: 13 σπίτια στην Ελλάδα που θα ήθελες να αγοράσεις τώρα
ΔΕΙΤΕ ΕΠΙΣΗΣ: Aυτά είναι τα πιο ακριβά σπίτια παγκοσμίως-Ανάμεσά τους και ένα ελληνικό
ΜΗ ΧΑΣΕΤΕ: Μύκονος: Αυτά είναι τα 6 ακριβότερα σπίτια που πωλούνται τώρα
---
---
---